We have a number of speakers and panellists from across a variety of careers within the field of bioscience. More speakers will be confirmed closer to the event.
Introduction

Dr Gethin Evans

Job: Principal Lecturer and BCD Chair
Organisation: Manchester Metropolitan University
Dr Gethin Evans is a principal lecturer within the School of Healthcare Science at Manchester Metropolitan University. Gethin received his undergraduate degree in sport and exercise science from the University of Aberdeen in 2004 before completing his PhD at Loughborough University in 2007. Gethin's research focuses on four main areas: the metabolic effects of simple sugar ingestion, the regulation of gastrointestinal function with links to appetite, the use of nutritional supplements to enhance gastrointestinal function during exercise and post-exercise rehydration. Gethin is the School of Healthcare Science health and safety co-ordinator and the Faculty Research Ethics and Governance Committee chair.
---

Dr Ian Kay

Job: Head of Division and BCD Chair
Organisation: Manchester Metropolitan University
Ian is head of division of physiological and reconstructive science at Manchester Metropolitan University. Following a degree in the biological sciences and a PhD in physiology, Ian has taught physiology for over 20 years. His research interests are now focussed on pedagogy. He is an active member of the Royal Society of Biology, The Physiological Society and The American Physiological Society.
Panel discussion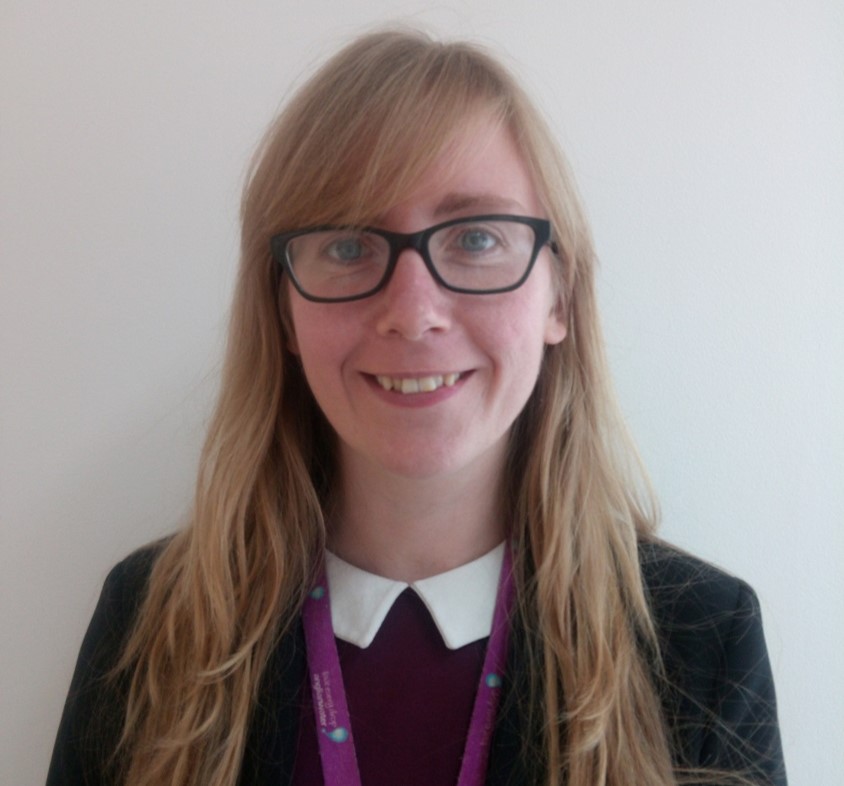 Natalie Lamb

Job: PhD Student
Organisation: Anglian Water and Sheffield University
Natalie Lamb is a PhD student with The University of Sheffield and Anglian Water doing research into the chemicals used to treat drinking water.
The thing she most loves about her work is the independence she has to do this research with her own initiative. Some days she is in a hard hat and hi-vis strolling around a water treatment works. The next day she is gloved and coated in the lab, analysing all of her recent experiments. There are some restrictions, but by working with both industry and academia, Natalie has a lot of freedom to make each day a little different but all of it cumulatively building on her PhD.
One area that Natalie has an interest in is communicating her research to others in way anyone can understand- not just scientists. She volunteers with The Royal Society of Biology, teaches with The Brilliant Club, is a STEM Ambassador and tries to take part in all sorts of outreach activities. Natalie's PhD is a journey and she is learning every day, follow her on Twitter or read her blog (StartingMySciencePhD) to read more about it.
---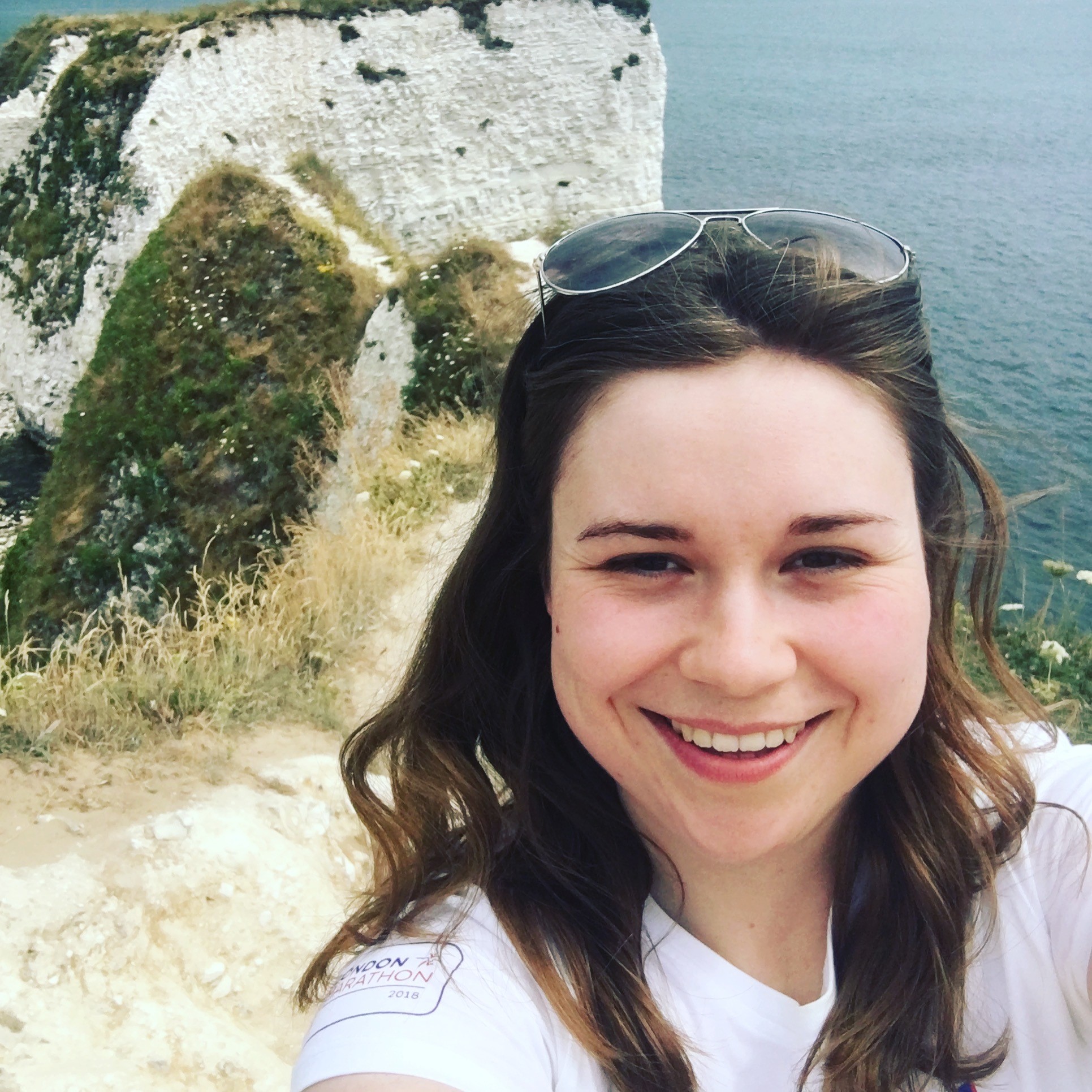 Grace Paget
Job: Public Affairs Officer
Organisation: Cystic Fibrosis Trust

Grace took a gap year after school, where she discovered the world of science communication and volunteered for a national charity, where she now works full time as a public affairs officer. At the time, she volunteered over the course of the year in media and communications, writing press releases and assisting with the running of the press office at the Cystic Fibrosis Trust. She wrote blogs and articles for the Royal Society of Biology, British Medical Association and BBC Focus Magazine and helped out at science outreach events such as the Big Bang Fair.
After her year out, she went to University in Bath to begin an undergraduate course in biology and english literature. She transferred to the Open University while working in fundraising and events and interning at the Science Media Centre. She is studying this part time degree programme in natural sciences (biology) alongside her job in public affairs which takes her around the country and in to Westminster working on national campaigns, including that for access to medicines, and engaging with parliamentarians. She has recently started a new blog and Instagram account to share her love for science with others. You can also follow her on Twitter.
---

Anna Mudge
Job: Part-Qualified Patent Attorney (Patent Technical Assistant, Life Sciences)
Organisation: Mewburn Ellis LLP


Anna is a partially-qualified patent attorney in the highly-regarded Life Sciences group at Mewburn Ellis LLP, a large full-service intellectual property firm. She helps university technology transfer teams, start-ups, SMEs and large biotech or pharmaceutical companies to protect and defend their intellectual property, as well as to plan strategically for the future. Her day-to-day work provides exposure to new technologies emerging in exciting areas such as cancer immunotherapy and personalised medicine.
Prior to joining Mewburn Ellis in 2015, Anna attended Durham University for both undergraduate and postgraduate study. She holds a first-class BSc in molecular biology and biochemistry and a PhD in plant molecular biology. Her doctoral research focused on hormone-related mechanisms that regulate plant root development.
---

Jo Hall

Job: Associate Director External Quality/ Qualified Person, Biologics and Vaccines
Organisation: MSD Animal Health
Jo is a biomedical science graduate with a masters degree in virology. She has worked in the pharmaceutical industry for 25 years, moving through a variety of roles from laboratory based development, clinical trial manufacturing, large scale commercial manufacturing, project management and quality.
She holds the role of qualified person which is the individual within a pharmaceutical organisation who has the legal responsibility to certify batches of medicinal products prior to use in a clinical trial or prior to release for sale and placing on the market. This is a role of enormous responsibility and Jo specialises in biological products, currently working for MSD Animal Health certifying vaccines for animal use. In previous roles she has worked in human health and was responsible for the release of seasonal and pandemic influenza vaccines as well as vaccines for use in clinical trials.
Jo has recently been appointed into the new voluntary role of RSB ambassador and is keen to inspire and mentor the next generation of scientists, as well as opening their eyes to the career opportunities available to them in industry.

Carol Fan

Job: Research Technician
Organisation: The University of Manchester
Carol has a background in molecular biology (BSc), molecular parasitology (MSc) and a PhD in cancer cell biology. She started her science career as a research technician at the University of Liverpool where she also later obtained a funded PhD in the same lab. After her PhD, she worked as a research associate in the University of Nottingham investigating the mechanism of cancer cell morphology and migration.
Since 2015, Carol has been a senior research technician in UoM where her primary role is focused on laboratory research work (using Drosophilia fly model to study seizure behaviour), whilst managing the group's lab areas and equipment, handling health and safety issues and some teaching.
Throughout her career, Carol has engaged in many volunteering activities promoting STEM subjects to young children, through charitable organisations and with the universities. Carol is also part of one of the University's Core facilities (the Fly lab) where she continues to do outreach work with local schools/teachers, providing support on how to use the fruit fly as a research model in lessons.
Planning your career and CV Workshop


Janet Marshall

Job: Faculty Careers & Employability Manager
Organisation: Manchester Metropolitan University
Janet works as a faculty careers and employability manager at Manchester Metropolitan University and in addition to providing support to the University's central service, Janet is the link careers consultant to the Schools of Healthcare Sciences, Computing, Maths and Digital Technology and Sports and Exercise Sciences. Janet has over 20 years' experience as a careers adviser, over eight years of which has been in higher education. Janet is committed to providing high-level advice and guidance with the aim of increasing student employability and to help students and graduates realise their career goals. Janet also develops and delivers a range of professional careers guidance activities and events for students and graduates. Before becoming a careers adviser, Janet worked as a health service manager for 10 years.
Careers in Clinical Science


Ang Davies

Job: Associate Professor in Clinical Bioinformatics and Genomics
Organisation: The University of Manchester
Ang Davies graduated with a BSc in biochemistry from the University of Bath, before completing a PhD in molecular biology at the University of Warwick. From here she completed a postdoctoral research fellowship at AstraZeneca and later she moved to Renovo a biotech company in Manchester as principal scientist for the analytics department within drug development. From 2010-14 she managed the education and training team at Nowgen, a partnership between Central Manchester University Hospitals NHS Foundation Trust and The University of Manchester. During this time she was responsible for leading their training programme and designing many new training programmes in particular in the areas of personalised medicine and next generation sequencing.
Ang currently holds the post of associate professor in the Faculty of Biology, Medicine and Health at The University of Manchester and is programme director of the clinical sciences (bioinformatics) masters programme at Manchester, contracted by Health Education England. This programme provides education to develop the UK healthcare scientist workforce in order to realise the benefits to patients of initiatives such as the 100,000 genomes project. In addition, she holds a leadership position in her faculty having responsibility for their portfolio of genomics, bioinformatics and biotechnology related masters programmes. She also has an interest in the development of pedagogy in the areas of clinical bioinformatics and genomics and in particular co-Led the development and delivery of a massive online open course (MOOC) in clinical bioinformatics (https://www.futurelearn.com/courses/bioinformatics). Ang also holds the post of faculty lead for blended learning development.
Careers in Teaching

Parvia Maxwell

Job: Associate Lecturer, Faculty of Education
Organisation: Manchester Metropolitan University
Parvia has been involved in education for 28 years, after completing her initial degree in chemistry at Manchester Metropolitan University and then an MSc in chemistry at The University of Manchester.
Throughout her 20 years of teaching in the secondary sector, Parvia had a number of roles progressing from science teacher to head of science. Alongside this, she had the privilege of being a subject mentor, helping to train and support new teachers into the profession from a range of different programmes.
This subsequently led to Parvia's current role as associate lecturer at Manchester Metropolitan University where she has been working for the last 8 years in the faculty of education. This role has included teaching on a range of education programmes, both primary and secondary, including BA (Hons) Education and PGCE courses, as well as involvement with the recruitment and admissions process.
---
Careers in Science Policy

Dr Eva Sharpe

Job: Head of Policy and Engagement
Organisation: The Institute of Cancer Research
Eva is the head of policy and engagement at The Institute of Cancer Research (ICR). She has worked in science policy and communication for eight years. Her current role involves working with the staff around the ICR to formulate positions on key policy issues in biomedical research and communicate these to policy makers. Eva has a background in medical research, completing a PhD in biochemistry at Imperial College London in 2010. Eva has also worked at the Royal Society of Biology as the higher education policy officer and at the Greater London Authority as the life sciences policy lead.
Careers in the Field


Dr Chris Jeffs

Job: Engagement Officer
Organisation: British Ecological Society
Dr Chris Jeffs is engagement officer at the British Ecological Society, a charity that publishes six research journals and supports over 6500 members including students, scientists, conservationists and ecological consultants. Chris is a science communicator, developing resources and organising events to engage the public with the excitement and importance of ecology. Before joining the BES this year, Chris was a researcher at the University of Oxford specialising in insect ecology and climate change. He has conducted field work in a wide range of environments ranging from woodlands and meadows in the UK to the rainforests of Peru, Panama and northern Australia.
---
Careers in Research: Academia vs. Industry

Ellie Smart

Job: PhD Student
Organisation: The University of Manchester
Ellie Smart is a final year PhD student at the University of Manchester investigating methods to protect against chemotherapy induced hair loss and can usually be found growing hair in a dish. Her interest in the side effects of chemotherapy piqued whilst researching into fertility after cancer treatment during her research masters at the University of Edinburgh, where she also received a first class BSc in biomedical science. As part of her PhD program she undertook a policy internship at the Royal Society of Biology and is interested in how science can be conveyed to inspire everyone from the public to policymakers.
---

Dr Kate Barclay

Job: Independent Consultant and Advisor
Organisation: Kate Barclay Consulting Limited


Dr Kate Barclay is a chartered chemical engineer, fellow of the Institution of Chemical Engineers and experienced people manager with over 20 years experience in the pharmaceutical industry across both advanced commercial manufacturing and early clinical research and development.
Previously Kate was chair of the Life Science and Industrial Sciences Trailblazer developing new apprenticeship standards across STEM industries with responsibility for delivering apprenticeship reform at a national science industry level. Her early talent programmes in Science and Engineering have received multiple awards and national recognition by professional bodies, industry partnerships and diversity champions.
Kate has a passion for developing STEM talent through all routes and volunteers as a careers and enterprise advisor in secondary education, is a member of Kent & Medway LEP Skills and Employment board and a local school governor.
---
Careers in Science Communication

Clare Fearon

Job: Outreach Officer
Organisation: Newcastle University


As outreach officer, Clare's role requires her to visit schools and colleges around the country (and sometimes further afield) to inspire young people and get them more enthusiastic about STEM subjects. As well as developing and delivering workshops, Clare also organises different events at Newcastle University, inviting guest speakers, alumni and academics to get involved with outreach. Clare manages a team of university students, the Street Scientists, who are trained in the art of "science busking".
Prior to working for Newcastle University, Clare completed her undergraduate degree there in biology and psychology. After her studies, she worked as a Marketing Manager for a start-up company called Radfan, regularly explaining the science behind their innovative products.
Clare also volunteers for the British Science Association. As secretary of the Newcastle Branch she helps organise events such as SciBar (science talks in pubs) and science quizzes aimed at attracting a non-scientific audience. In her spare time, Clare also runs her own business, Clare's Squares, in which she sells traybakes online.